Lost Ark Update to Top Issues - April 1
---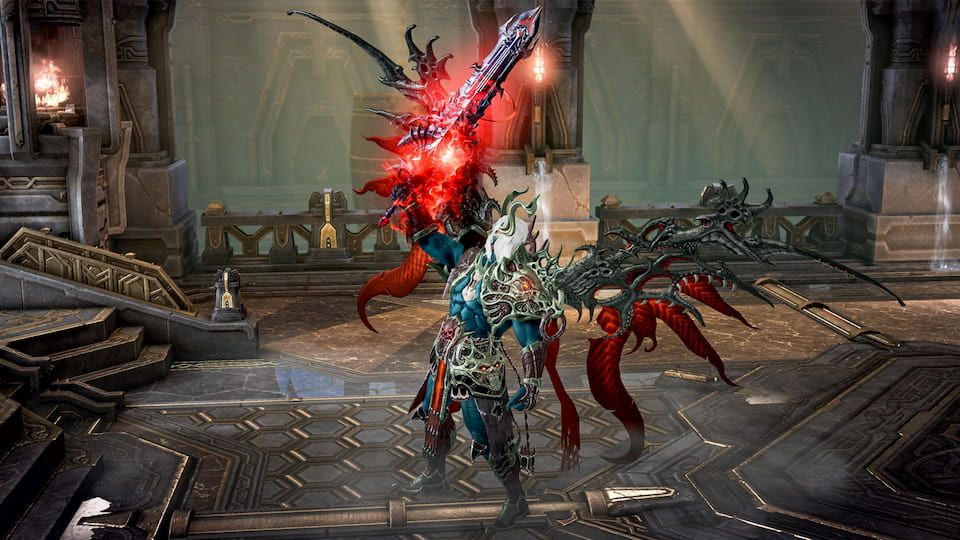 Heroes of Arkesia,
After the changes introduced on March 24, we're back with an update to top issues we've seen within the community.
Roadmap
We are currently finalizing our roadmap plans for game content releasing in April and May. We know this isn't the farthest look in the future with April arriving today, but we want to ensure we're taking the time needed to analyze our plans while taking evolving player feedback and data into account wherever possible. We understand that players want this news as soon as they can get it and have been waiting a long time for this communication, but we want to prioritize quality and accuracy over speed of delivery.
When the roadmap comes it will provide a sneak peek at the upcoming classes, raids, continents and other updates that we're aiming to release in our April and May monthly content updates. It will not share every change or include every event, issue fix, or quality life improvement included in weekly updates throughout those months. It is possible that it may even change based on both data and feedback that we receive.
Honing Difficulties
In our recent team message from Amazon Games and Smilegate RPG, we let players know that we're listening to feedback surrounding the honing system, and would inject more earnable honing materials into the game to help address some of these pain points. That item rollout began on March 24th with improved Grand Prix rewards, PvP rewards, and Event Guardian Raid rewards (plus the bonus gift sent alongside the celebration present!) These events are just the first few that will be available with increased honing materials as rewards, and we plan on continuing to improve reward tables for future events.
We also want everyone to know that we are still monitoring player feedback and progression data regarding honing; some players have already begun sharing their experiences across forum threads, and it is appreciated. It may take time to find a comfortable path forward, but we already have plans to implement additional events, mechanics, and more to help players continue to catch up to Lost Ark's endgame. We'll share more specifics when those updates start arriving in Arkesia.
Bots and Fraud
In last week's game update we implemented new systems to help fight botting. While bots are still prevalent in Lost Ark and we are continuing work, we can report that we have seen some improvements in the numbers of bots seen in-game and are continuing to take action against those who have been able to remain.
One of these changes included a prevention system to crack down on bots and fraudulent purchases. Players who have a Steam account in good standing and have met the small purchase requirement needed to use Steam's social systems, or made a purchase in Lost Ark through either Amazon or Steam will not be impacted. Accounts that have not met this 'Trusted' status through Steam or Lost Ark will experience reduced access to a small number of social and economic systems. Specifically, these accounts will have smaller daily Steam purchase limits than 'Trusted' players and will be restricted from:
Initiating player-to-player trades (requests can still be received)
Sending in-game gifts
Exchanging Royal Crystals for Gold
Sending in-game mail with attachments
While this system has helped us see major improvements when it comes to fraudulent game activity, we also understand it may have had some effects on free-to-play players. We are keeping a close eye out for feedback on this topic, so please continue to share your experiences with us on the forums.
Competitive Proving Grounds Season 1
Season 1 of Competitive Proving Grounds has started! We are excited about the number of players who have entered the Arena, and are watching closely especially after hearing concerns about the ranking spread from veteran players. While we're starting with the original ranking tiers from the Korean version of the game as a baseline, here are some of the changes that we will be implementing to help improve our first competitive PvP season:
New players will start their Season at the beginning of the Silver Rank, like they do in the current Korean version of Lost Ark (even though exact MMR numbers will be a bit different). We will also grant a 250 MMR bump to assist players who have already started their Season before this was in place. We also want everyone to know that the team will be adjusting Season 2's ranks based on the outcomes of Season 1.
Additionally, because of the number of active players in PvP, we are expanding the Master Rank to include up to 200 players. While this change is for high tier players, we are very excited about the competition that is already emerging.
In the meantime, we are monitoring our channels and will continue listening to community feedback with the team open to being flexible throughout the long Season.
Skin Release Cadence
We've seen continued feedback surrounding the release of skins into the game, and want to share with players why speeding this up can be tricky. Existing skins in the Korean version were released before some classes, requiring art and development time to rig models with skins for newer classes and the special weapons that accompany them. In fact, some of this work for newer classes still needs to be done.
While we are releasing skins at a faster rate than they originally came out in Korea, we understand we do not have the broad library of skins to select from like some of the other regions currently do. While we would like to release skins that can be used by players using all classes, we will continue gathering feedback from our players.
Safeguarding Your Account
We have recently seen a small influx of players being banned due to purchasing Steam Keys through third party websites. While we understand the deals can be tempting, we want to emphasize that third party purchasing should never be considered safe. Despite what the website may claim, many Steam keys sold on these kinds of sites are the result of fraudulent purchases — you do not want to risk redeeming fraudulent keys on your account as when they are discovered and revoked, it will result in your account being sanctioned. The only official way to make purchases for your Lost Ark account is through Steam or Amazon.
Thanks for your support! We'll see you in Arkesia.
---
About the author