How to claim your Founder's Items on Lost Ark RU
---
Claiming Pre-order/Founder Package Items
Navigate to " My items " to transfer the items from your preorder package into the game. This is easy to do in three steps.
Select items you want to transfer to the game from the first tab on the left.
Write the amount of items in the second tab.
Confirm your transfer by clicking the "Transfer" button, after which the items will be available in the game.
You don't need to select a server or a character, however, you won't be able to translate if you haven't created any characters — in this case, the "Translate" button will be inactive. After the item is transferred to the game, it cannot be transferred again – the item will disappear from the inventory on the website.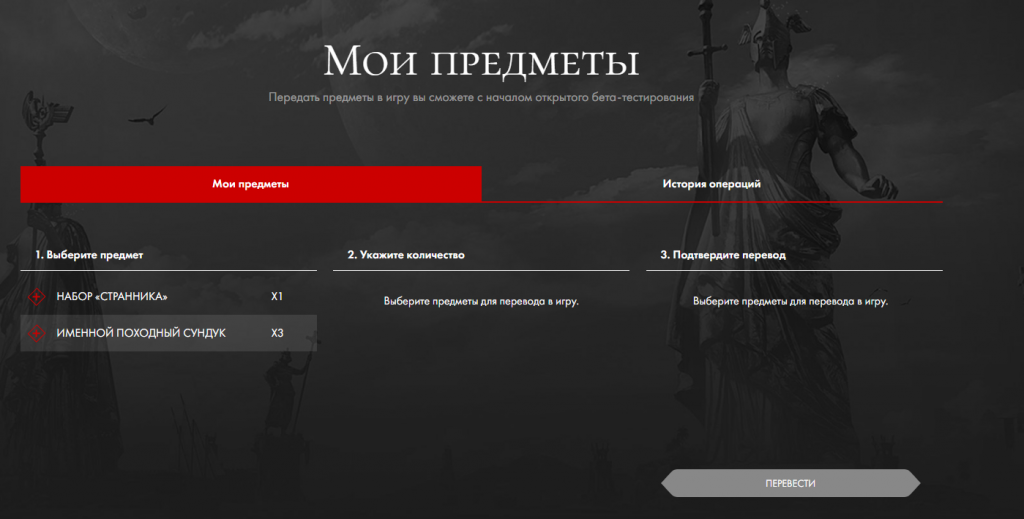 The "History" tab describes in detail all your actions with items stored on the site. It displays events from the last 30 days.
Getting the items in-game
Already transferred items from the site to the game? You can then launch the game, select a server and enter the game world with the character you want to receive the items transferred from the web inventory of 'My items' on the russian site. When you enter the game, open the store window by pressing the F4 key or by selecting a game store in the lower right panel of the interface.

In the window that opens, go to "Your Purchases" section, located in the lower right corner of the store. An exclamation mark next to it means that something new has come to you.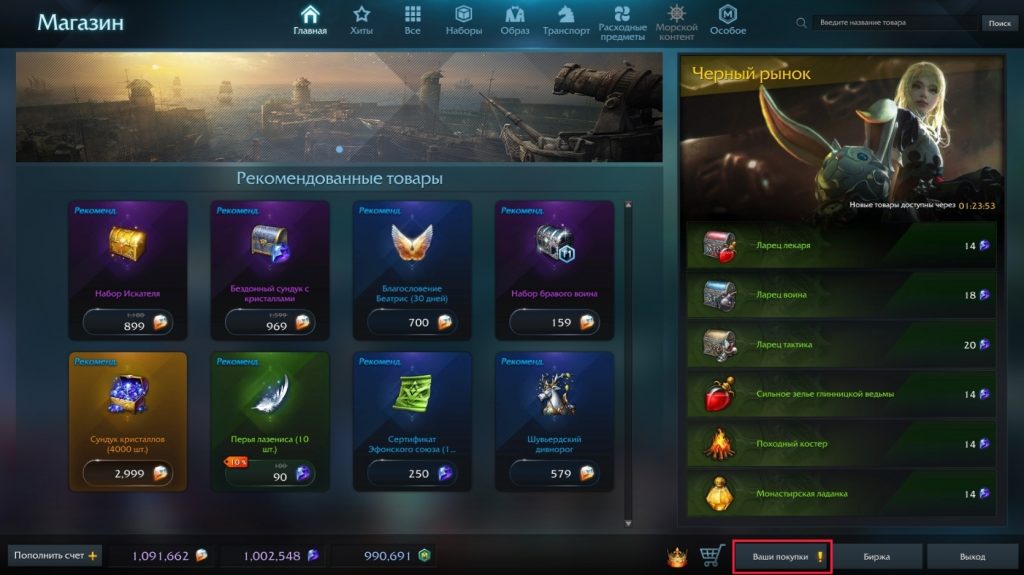 The "Your purchases" section contains, in addition to the list of purchased goods, the entire list of items transferred from the Inventory(My Items) on the site, and gifts from other players, as well as the date of their purchase, information about the sender and recipient. To receive items one at a time, click on "Receive" in the line of the corresponding product, and to receive several items, mark the desired items from the list with a tick and click "Get purchases" button on lower right.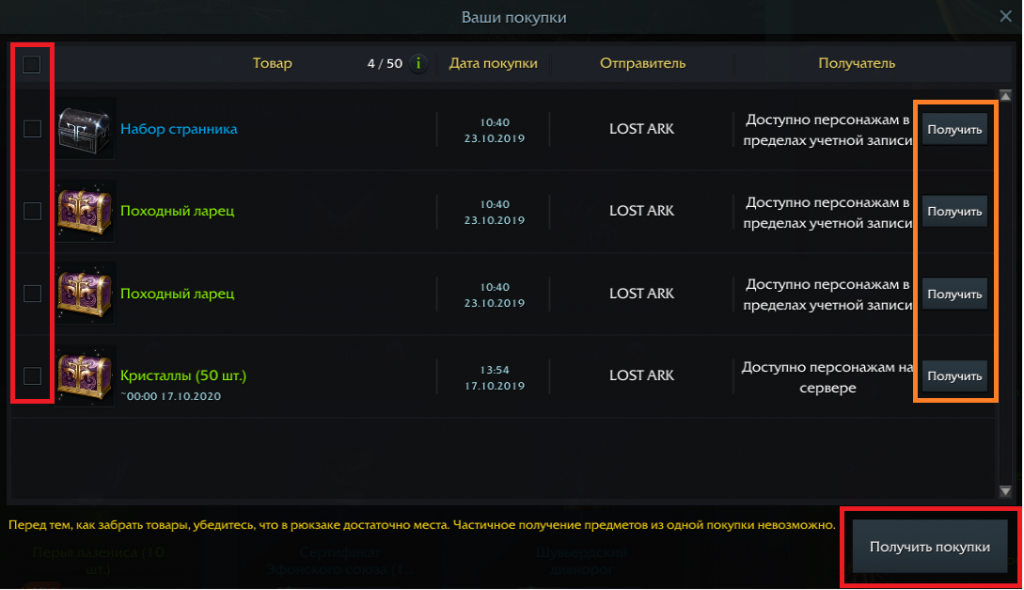 In the confirmation window that opens, click "Pick up" – the items will be transferred to the character's inventory. Before you pick up the goods, make sure that there is enough free space in the backpack – you can't receive part of the items you purchased/taken out, so you need free space for ALL, can't pick up only one of two items for example.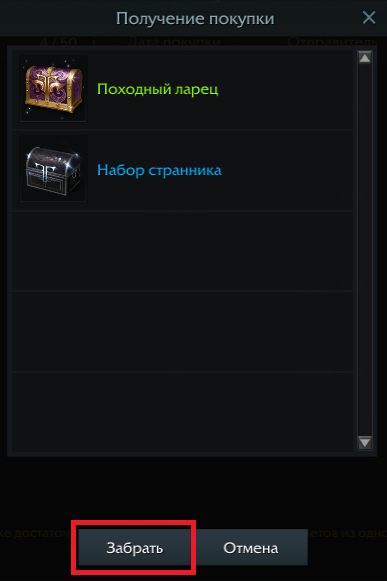 It is important to emphasize that, when picking up items, you will get them on the character you are logged in to, with the exception of "Beatrice's Blessing" – it will be activated on all servers and all characters account-wide.
---
About the author