[JP] How to register a PMANG ID Account for LOST Ark Japan
---
How to register a PMANG ID Account for LOST ARK Japan
First, you will need a working Japanese Web Proxy / VPN, without this registration is not possible, since PMANG has their website and services region blocked.
I used Mudfish Chrome Plugin for this on Hokkaido node.
Step 1
Navigate to the registration page by clicking this link:
You will be greeted with something similiar to this in the picture below.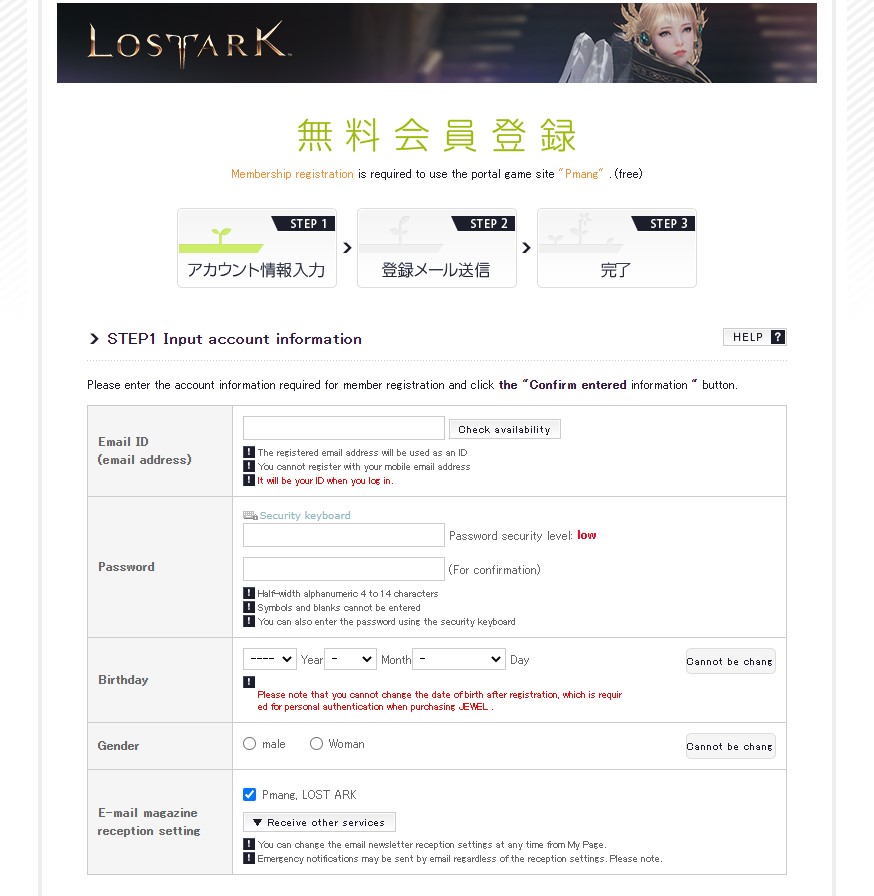 Fill out the required information (you can use the picture for reference or use a translate plugin like Chrome's built-in web page translator), you will need an email, password, birthday, gender and opt-in for a newsletter subscription for game related japanese mailing.

Once filled out, agree to the terms of use then click 'Check your entries' dark button.
Step 2
Review the information you entered then press the orange 'Send' button.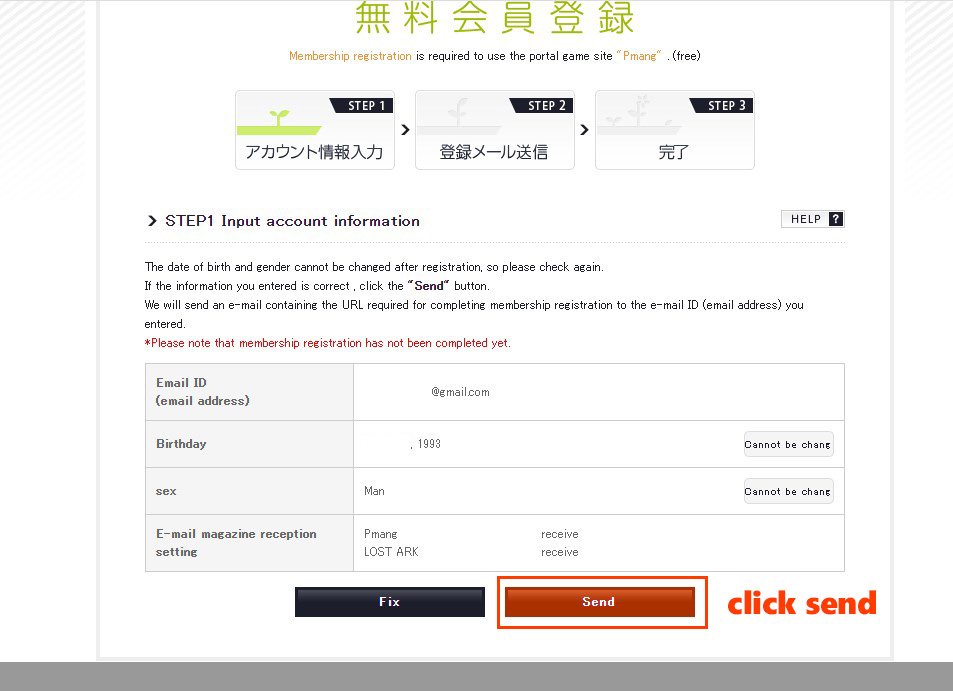 You will then need to navigate to your Email Inbox to verify your email address. You will find an email from PMANG similiar to the screenshot below. Just click the highlighted link and you will verify your email.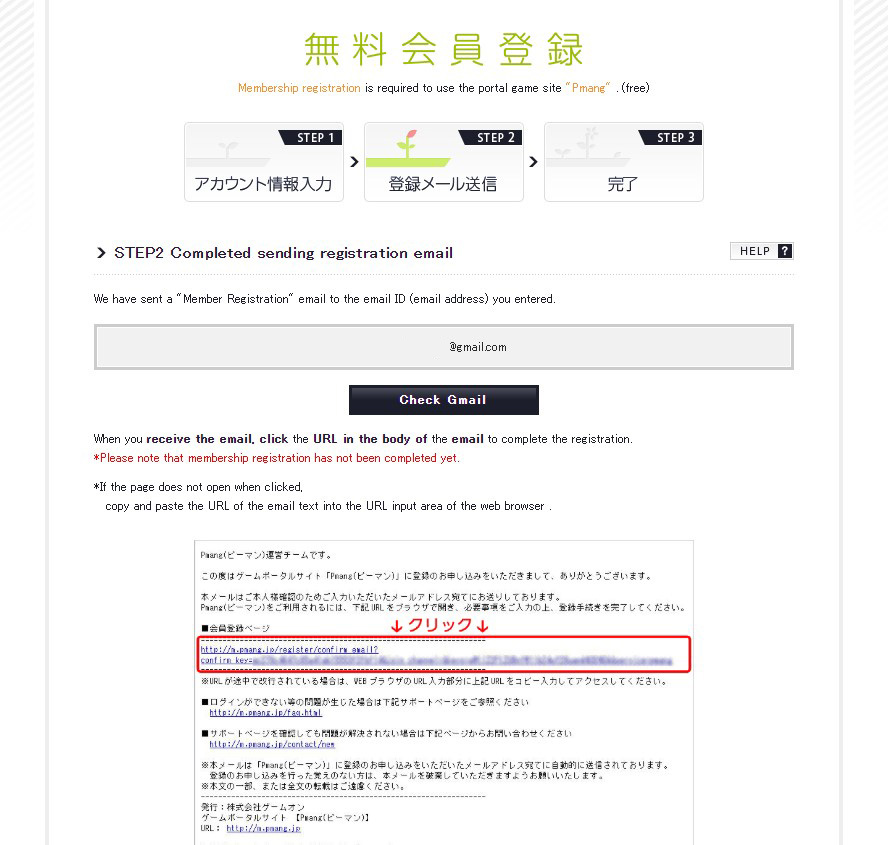 Step 3
After email verification is complete, you will be greeted with this message, this means you successfully created a Japanese PMANG id. Enjoy!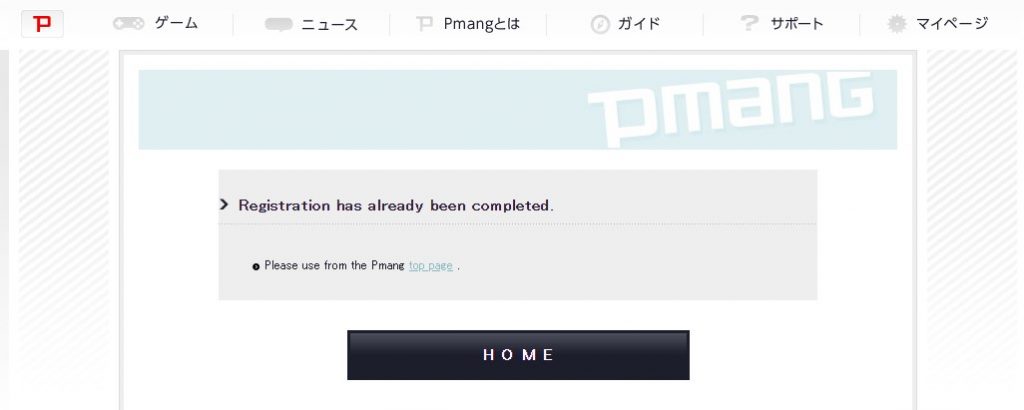 There will be more guides oncoming for CBT signup and download / setting the game up. Please stay tuned and follow us on social media or check back on our site!
---
About the author