[KR] Jumping Ticket & Express Missions - Get to South Bern fast!
---
Jumping ticket claim/use period: 2020.12.30(Wed) – 2021.01.17(Wed)
Event period: 2020.12.30(Wed) – 2021.01.17(Wed)
Super Express Missions & Jumping Ticket to get you up to Southern Bern fast!
1. Jumping ticket conditions & details
(to jump to event page on official site, click the image)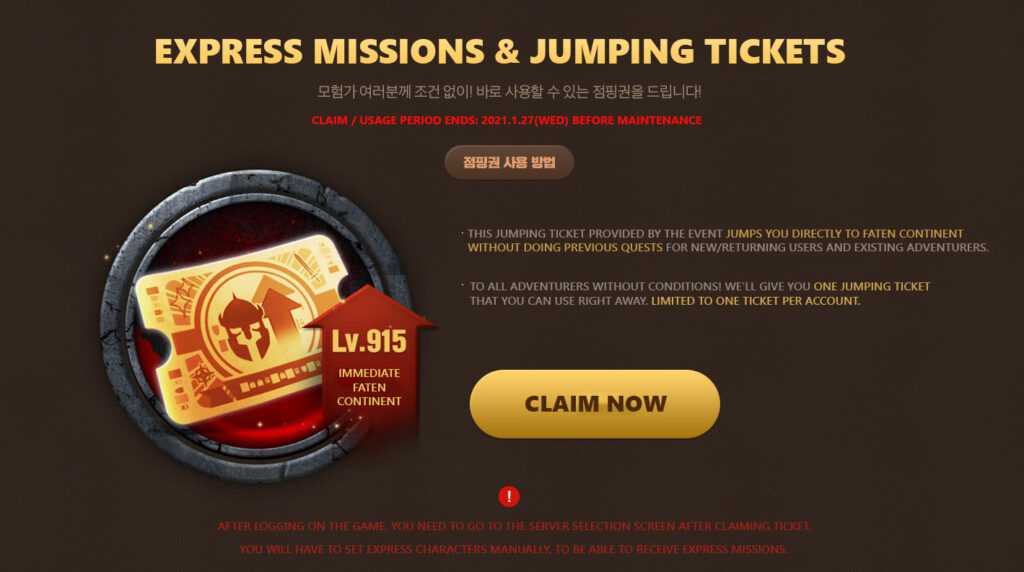 When you claim the ticket on the website, relog if you were logged on. You can use the Express functions in the character screen.
A jumping ticket will get you to Faten Continent without doing previous quests and gives you an item level 915 gear set.
Limited to one per account.
2. Express Missions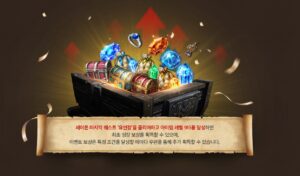 To access the Express Missions, click the gift box icon near the minimap.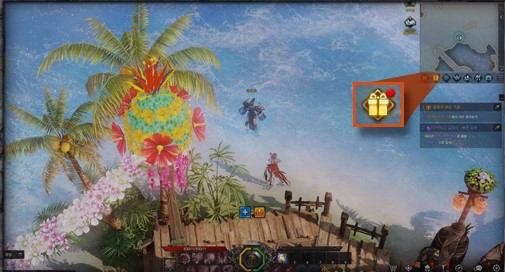 There are various rewards that will help new jumping characters based on item levels.
4 categories of rewards based on reached item level/gear score: (915 – 1005 / 1005 – 1050 / 1050 – 1325 / 1325 – 1340) .
The rewards vary from consumables, useful elixirs, enhancement items, pet, other cosmetics, etc.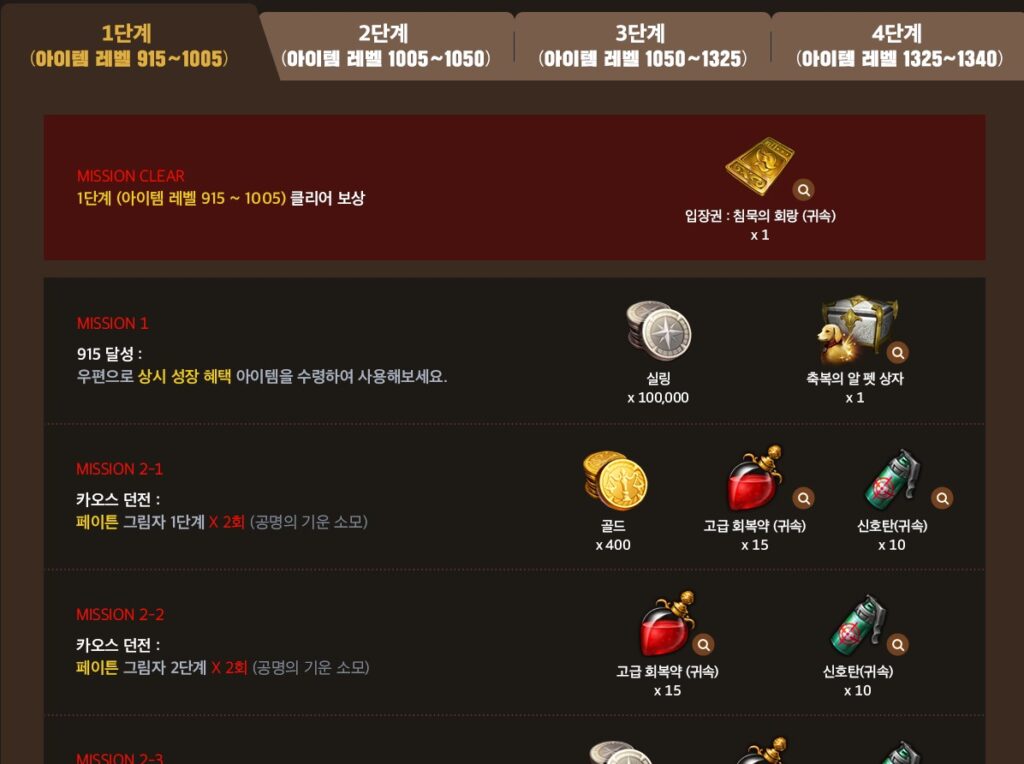 View the full list in-game or on the event page here: Click here to go to lostark.co.kr
---
About the author